Frankel and Associates, Incorporated
Last modified December 30, 2019 at 10:42 PM
---
You have reached Frankel and Associates, Incorporated -- a computer systems consulting company. If you need further information on the company, please send e-mail to Dr. James L. Frankel.
Click here to reach the Federal Aviation Administration.
For information on Dr. Frankel's teaching at Harvard University in the Faculty of Arts and Sciences and at the Extension School, please see the following sites: CSCI E-92 (Formerly CSCI E-251): Principles of Operating Systems, CSCI E-287: Computer Architecture, CSCI E-95 (Formerly CSCI E-295): Compiler Design and Implementation, CSCI E-50b: Introduction to Computer Programming using Java, II, and CS 146: Computer Architecture. Please send e-mail to Dr. James L. Frankel's Harvard e-mail address for matters regarding Harvard University responsibilities.
Dr. Frankel was the Chief Technology Officer at Incentive Targeting. The company developed a web application that allows behaviorally-targeted promotional campaigns to be created and managed, and provides powerful analytics to measure the success of those campaigns. Incentive Targeting was acquired by Google.
In addition, recently Dr. Frankel has consulted at Mitsubishi Electric Research Laboratories in the MERL Cambridge Research Lab. A couple of his recent projects were creating tangible building blocks for three-dimensional modeling and designing and programming ComBadge: A Voice-Operated Communications Device. Other clients Frankel and Associates has consulted for include Auripay, Inc. (now part of the RSA Security Security Division of EMC Corporation via Cyota); Lincoln Laboratory; Open Market (now part of divine, inc.); Oxbridge Research; Stratus; and Transarc Corporation (now the IBM Pittsburgh Lab).
Dr. Frankel's professional experience includes work at International Business Machines (IBM) T. J. Watson Research Center where he contributed to the 801 computer project -- the first RISC computer, Xerox Palo Alto Research Center (PARC) where he pioneered the use of distributed computers to execute a single automatically-parallelized program, the Corporate Research Group at Digital Equipment Corporation (Digital) where he conducted research in software systems for parallel computers, and Thinking Machines Corporation where he designed the C* Language, led the team that implemented the initial compilers for the language, was part of the team that designed the interconnection network for the CM5 supercomputer, and ported Unix onto the CM5. In addition to Frankel and Associates, he has also started two other companies: CommerceTone (acquired by Mercantec) which brought large company eMarketing services to small businesses and Auripay (acquired by Cyota which was then acquired by RSA Security) which provided security to credit card holders.
Dr. Frankel holds a doctorate from Harvard University. He is a member of the ACM and the IEEE. His complete resume is available here.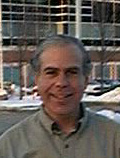 Links for Jamie Frankel's personal page and Jamie Frankel's sailing exploits onboard Sea Quester.
---
Please send any comments on this web site to the webmaster.
Copyright © 2019-2002 by Frankel and Associates, Incorporated
29 Mason Street, Lexington, MA&nbsp&nbsp 02421-6327&nbsp&nbsp USA
+1 781.861.7146; Fax: +1 781.862.4401